Last Updated on 2 months by Selen Cetin
People have been wondering about the answer to the question of what is an seo specialist lately. Because of its focus on and knowledge of user intent, organic search is at the heart of digital marketing, making an SEO specialist a crucial marketing function. A SEO expert responsible for more than half of all traffic on a typical website, accounting for roughly 51% of all visits. Given that sites in the top five places in the SERPs receive an estimated 68 percent of all clicks, achieving a top-ranking may have a significant impact on your company's development and revenue. Many people find the thought of being an search engine optimization specialist intimidating, but there are lots of easy SEO ideas to get you started. The algorithm that ranks search results changes on a regular basis, and best practices are always responding to these changes. Because no one knows the algorithm, there is a range of contradictory ideas about the most successful SEO methods.
Effective search engine optimization specialist also necessitates an understanding of how to run analytics and analyze websites in order to assess the outcomes of their work. Creating an SEO plan is a terrific way to get started on your path to being an SEO specialist. It's understandable that many folks who aren't familiar with SEO are scared of the possibility. With social media SEO, you may start the process of becoming search engine optimization specialist from your desk or even your phone. In reality, by following a few simple steps, you can keep up with the current advances and grow your skills as an SEO expert, which will benefit both your company and your professional goals. It's important to understand that getting started with SEO may be as basic as tweaking title tags. Since all these issues are a bit complicated, you can get help from an SEO Firm.
What Is a SEO Expert?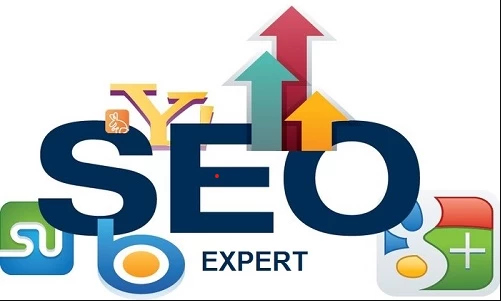 The answer to the question of what is a SEO specialist can be answered as follows: An SEO specialist works to provide relevant search results and a positive user experience. For this, it optimizes the pages of a website. In this way, it increases website traffic, possible sales volume and brand awareness. To put it another way, an SEO expert is no different than any other digital or conventional marketing professional in that search engine optimization specialist aims to increase sales for the firm they work for. An SEO specialist can increase a website's visibility on Google by doing keyword research and leveraging SEO tools. This offers many advantages for any company.
How Do You Become a SEO Specialist?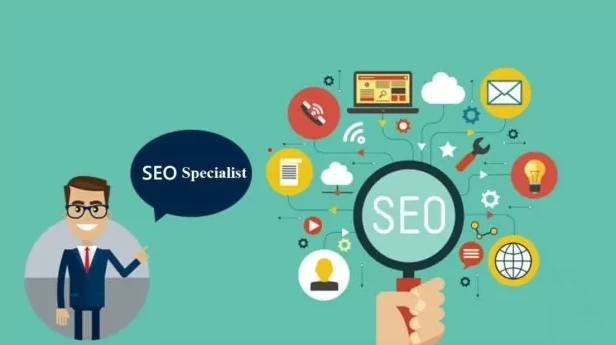 Another question that is as frequently asked as what is a SEO specialist is how to become succesful SEO expert. On the subject of SEO, Google has a wonderful introductory article. The Google Search Engine Optimization Starter Guide will provide you with a wealth of information on what Google considers to be crucial for websites looking to enhance their ranking. This guide will continue to be a handy guidebook to best practices and assist your journey from specialist to SEO expert, no matter how long you've been practicing SEO.
It's also a good idea to acquaint yourself with the area by subscribing to a few essential online magazines since a search engine optimization specialist is always on top of current and upcoming trends. Search Engine Watch, Search Engine Land, and Marketing Land are a few of these professional magazines. There are also a variety of useful blogs for a search engine optimization specialist. These might aid you with your studies. At the same time, a proffesional SEO Agency will support you in this regard.
Learn SEO Fundamentals
Start with the fundamentals if you want to become a search engine optimization specialist. You must comprehend how audiences and search engines interact, as well as what you can do to properly optimize content. Before you even consider SEO, you need to educate yourself on how search engines function. Many people may already know (or believe they know) this, but it's always a good idea to start with the fundamentals and work your way up to the most difficult ideas. In a nutshell, search engines go through three stages:
Crawling is how they find and organize stuff on the internet.
Indexing is how they add and arrange the content in their index.
How they pick which websites to show in the search results (and in what order) for a particular search query is known as ranking.
As SEO specialist, you'll need to learn how to optimize a website for each step so that search engines can easily read, index, and interpret the material.
Get to Know Key SEO Tools
The fact is that you can't do SEO by yourself. There is so much data to analyze and judgments to make that attempting to do everything manually will waste valuable time examining figures rather than concentrating on things that will yield better outcomes. True, good SEO tools are expensive, but the return on investment is far more than the monthly charge you will pay for one.
Keep Growing and Practicing Your SEO Skills
SEO is primarily practical rather than theoretical. Studying SEO theory should result in a list of steps you can do to boost your website's visibility in search engines. The issue is that every website is different, and what works for one may not be the ideal option for another. That is why, rather than being theoretical, it is vital to put SEO into reality. Reading case studies on how other people have succeeded with SEO efforts is a terrific method to obtain fresh ideas and the motivation to keep trying until you get it perfect.
Develop a Portfolio of Projects to Showcase Your SEO Work
The projects you create while you develop your talents will last long after the practice period is done. These practice campaigns will form the foundation of your professional SEO portfolio – possibly the most crucial component of your job hunt – especially if you don't presently work in SEO. This is why maintaining records is so important.
Now that you know what works, you can package your work to illustrate the many tactics you've tried, demonstrating that you understand how to use them and make them work. This type of empirical information is especially important for an SEO expert, whose job often takes place behind the scenes and isn't always well-represented by material that users view. Rather than displaying a completed website, an SEO specialist must demonstrate a thorough understanding of processes and outcomes through research, planning, analysis, and strategic thinking.
A portfolio's second capability is to delve deeply into data. Try to establish significant measures that speak to the success of your SEO efforts, such as an increase in total pageviews or new visitors, an increasingly mobile market audience, a spike in your page ranks, or even a demonstrable improvement in your page loading times. You'll have to rely on numbers for this. If feasible, think of ways to convey this data with attractive graphics — more data is always better, but it's crucial to present it in a way that makes an effect without being overwhelming.
Optimize Your Own Website to Showcase Your SEO Skills
You've put up a portfolio of work that is well-presented and illustrates your abilities. Apply them to your website to demonstrate that you're an SEO specialist – not only to put your money where your mouth is but also to attract future employers. Other SEO specialists, of course, are following suit. You'll need to be proactive to help your website stand out, and one of the most efficient ways to achieve this is to become active outside your website. Writing posts and articles for other websites, for example, will not only establish you as a thought leader and increase your professional search engine optimization specialist profile, but it will also drive inbound links and traffic, which is a component in your website's rating.
The greater the impact, the larger your network. Developing a large network as an SEO expert, unsurprisingly, begins online. However, there are several offline chances to meet and network with those in your industry – as well as those in similar disciplines such as digital marketing, promotions, user experience design, and advertising. SEO conferences, workshops, virtual summits, and resources allow you to network with people in your field while simultaneously brushing up on your knowledge.
How much do SEO experts earn?
Now that you have learned the answer to the question of what is an SEO specialist, you can also find out how much SEO experts earn. An SEO specialist may make anywhere from $55,000 to $80,000 depending on their experience. Salaries for more junior roles, such as SEO researchers, ranging from $30,000 to $60,000, and for Content Writers, from $35,000 to $75,000. Salary ranges for link builders range from $35,000 to $100,000 on the low end to $100,000 on the high end. An SEO expert earns $49,000 on average per year, with SEO managers earning much more, about $63,000. SEO directors, who often make between $70,000 and $120,000, and SEO team managers and campaign managers, who typically earn $50,000 to $100,000, are at the top of the pay scale.
Is SEO a good career?
Another answer that is as important as the answer to the question of what is an SEO specialist is the answer to the question of whether SEO is a good career. Given that SEO is a fast-growing industry with applicability in many other areas of digital marketing and communications, there are many compelling reasons to choose a career as an SEO expert. According to a study, search engine marketing and SEO have reported that they provide the best return on investment. Two-thirds of these companies rank SEM and SEO as either extremely high priority or very high priority. Companies are investing more in digital marketing than in the past. In addition, SEO continues to add value by becoming a larger part of this field. So a search engine optimization specialist has more chances.
How do I start my SEO career?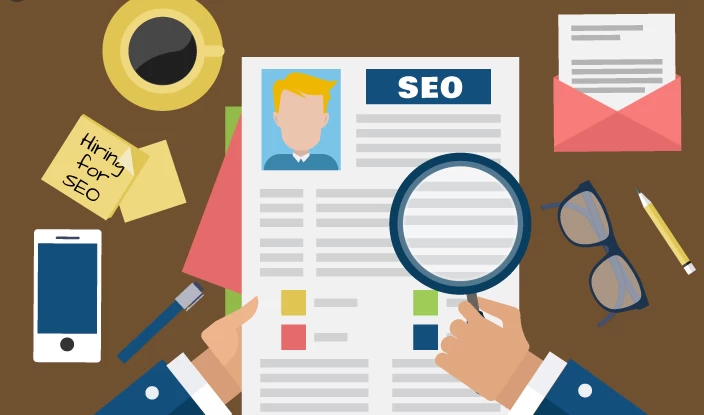 After answering the question what is an SEO specialist, you can now learn how to start your SEO career. Obtaining the abilities that make you an SEO expert is half the fight; however, if you have those talents, you still have to contact businesses and be employed. Because your CV is usually your first point of contact with a potential employer, it's important to get it correctly. It's better to keep things basic here. According to studies, you only have approximately six seconds to make a good first impression, so keep your resume clean and well-organized, and the material brief. When it's appropriate, use bullet points. The focus should be on your SEO knowledge, talents, and expertise, with real data to back up your claims.
Build an SEO portfolio
Putting out a portfolio for an SEO expert, whose job results aren't often well-represented by the type of material the consumer sees, is even more difficult. You'll need to illustrate your methods and outcomes in a way that highlights your research, planning, analysis, and strategic thinking, rather than just showing a final product. Emphasize your digital marketing training and talents by taking the reader through the steps of what you've done, possibly by focusing on a specific project – SEO courses you've taken, approaches and tactics you've utilized, insights you've acquired, and so on. Your portfolio may tell a tale about you, starting with what you set out to do, the problems you experienced, and how you overcame them. Even if you have no paid experience working directly in SEO, the outcomes of the hands-on exercises you completed in your SEO course can be included in your portfolio.
Keep building your SEO knowledge
It's easy to become overwhelmed when learning SEO. However, if your objective is to become a search engine optimization specialist, putting your acquired information into practice is sometimes the greatest method to test it. So, in the content you generate, apply the SEO abilities you've learned. However, SEO is a dynamic and ever-changing area. Even if you've mastered the fundamentals, there are always new trends to learn and new tools to master. Here are a few methods to keep up with the latest developments in the field:
Attend seminars: While SEO is not a degree program, numerous schools, institutions, and industry-related organizations provide certificates and workshops on the subject.
Join marketing industry organizations: You'll have access to knowledge on current SEO trends and other content marketing methods if you join marketing industry associations.
Read blogs: Many useful blogs provide readers with updates on SEO developments.
Network: Networking is sometimes the greatest method to learn about new SEO trends. You could learn about other people's best practices and what they're seeing in the business if you chat with others in your area.
Subscribe to newsletters: To receive frequent updates on SEO trends, sign up for email newsletters. Pick up a book to read: Every year, you should read the best books on SEO to learn what the experts have to say.
Network to make marketing connections
When it comes to learning and enhancing SEO, networking is beneficial. Because SEO is such a dynamic industry, networking with other SEO specialists allows for a free flow of ideas and the exchange of SEO tools and methods. This networking can also lead to possible customer relationships. Consider joining industry-related groups where all members have comparable backgrounds and professional interests if you want to establish a powerful SEO network. Joining LinkedIn groups or following Twitter talks using certain hashtags are two more ways to expand your network. Client referrals may also be a good approach to meet other search engine optimization specialist and content authors.