Last Updated on 2 months by Selen Cetin
When we think about SEO, we usually think of tactics that help websites rank higher in Google or other search engines. However, as we all know, the world of search engine optimization is far more than just search engines.
If you own an Amazon-based business, you're undoubtedly seeking to improve the ranking of your product listings. Optimizing your items for certain queries is one approach to getting them seen. At this stage, Amazon SEO service can be obtained from an SEO agency.
What is Amazon SEO?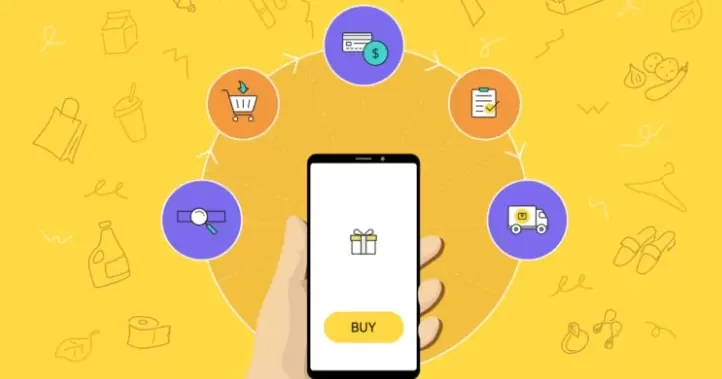 The technique of optimizing your Amazon product listings to improve your organic ranks in Amazon's search results is known as Amazon SEO. These higher rankings result in improved product visibility (measured by more impressions), which should lead to more clicks and, eventually, more purchases.
Buyers on Amazon, like Google, input a keyword to locate what they're searching for, and, like Google, customers mostly click on the first few results, seldom clicking on a product on the second, third, or any subsequent page.
We're talking about organic search results when we talk about Amazon SEO. These are product listings that have not been paid for, thus they are not advertisements. Organic search results are thus determined not by an auction or a seller's bidding power, but by what Amazon's algorithm considers to be the most relevant for the user's search query.
If you sell on Amazon, the large concentration of clicks on the first page indicates that your Amazon rankings are the most significant success element for your business: the higher you rank, the more you sell.
You're unlikely to sell anything if you're on page 3 or lower. Furthermore, more than 66 percent of customers now begin their product search on Amazon. That means you're missing out on a lot of purchases if your items don't rank well in Amazon's search results.
An algorithm known as 'A9' determines a product's rating. Because this algorithm is essentially what determines your performance on Amazon, it's a good idea to learn more about it.
What is the Amazon A9 Algorithm?
Amazon's product search algorithm is called A9. The Amazon A9 algorithm is a ranking system that determines where goods appear on the Amazon search engine results page for a given phrase (SERP).
Amazon ranks goods depending on the likelihood of the searcher purchasing the item. But how does Amazon's algorithm determine this?
The keywords in the shopper's search query are the first thing Amazon looks at. Because keyword optimization is such an important part of Amazon SEO, if your product listing doesn't include every term in the search query, it's unlikely to show in the search results.
Then, depending on how well your product has done in the past, Amazon attempts to evaluate purchase likelihood. The algorithm does this by looking at the following metrics:
Click-through-rate of search results (CTR)
On the product page, the conversion rate
Sales totals
If a searcher is seeking a certain color or size of a product, and your offering meets that description, they're more likely to click on it.
You may use several methods and tools to improve your CTR, conversion rate, sales, and rankings. Continue reading to learn how to improve your Amazon SEO rating by optimizing your keywords, product listings, and more.
Amazon's Ranking Factors
The relevance of your product offer to the search is taken into account by the Amazon A9 algorithm. It determines how and where your keywords are utilized, as well as how relevant they are to the search query. In addition, to improve Amazon SEO, it is necessary to consider the following ranking factors:
Product Title
The product title is an important factor that the algorithm checks for relevance. Your listing title should contain the most relevant keywords for your product. Your product title is the most important aspect to consider if you want to improve your product's exposure and rankings. Make sure your title has all pertinent information, with the product name appearing first.
A product title, according to Amazon, should include the following:
Brand
Product
Material
Quantity
Color
Note that a product title on Amazon can only be 100 characters long. This does not imply that you may load it with a bunch of keywords. Maintain a pleasing, straightforward, and optimal design.
Seller Name
Your seller name is another ranking factor Amazon uses to evaluate relevance to search. If you have keywords appearing in your name, you are more likely to rank.
Keywords
Even though your keywords are not visible to customers, Amazon can see them and use them to figure out what your product is. Keywords tell Amazon what the product is about and which searches you want your listing to appear on.
Brand Name
The brand name appears just below the listing title and is visible to customers. Amazon uses this space to link products together. So make sure you write your brand name the same on every offer.
Product Description
Amazon reads every letter of your product description to understand how relevant it is to search. You should try to include as much detail as possible and use the most relevant keywords. Aside from the other important components, the product description is used to urge customers to buy. As a result, it's critical to emphasize the product's favorable features.
Although the product description is not as important as the product title or bullet points in terms of ranking, it is still relevant to the purchasing decision. Again, the proper keywords should be used, and a heavy emphasis on emotive and positive sales reasons should be made.
Product Features
Similar to the description, product attributes help Amazon understand how useful it would be to include your product in a search query. It's important to include keywords and product attributes so Amazon knows your product is relevant.
Click-Through Rate
Your product listing may receive more clicks on one search than another, depending on purchase intent, color, size, or other product attributes. Amazon takes into account the clickthrough rate your offer has achieved in past searches.
Conversion Rate
Amazon cares about how many clicks on your listing result in a sale. Therefore, conversion rate data is taken into account. The higher your conversion rate, the more likely Amazon is to show your product to its customers.
Product Price
Since conversion rate is a ranking factor, the price of your product also plays a role. A customer will not pay more for a product that can be obtained cheaper from another seller. The price of your product will ultimately affect your conversion rate, so it's an important factor for Amazon.
Make careful to examine the competition for all identical items whenever you select a 'price' for your product. Larger price differences will never win. Always aim to lower or match your competitors' prices.
Product pricing is, without a doubt, one of the most important performance aspects to consider when making a purchasing decision. When compared to what your competitors have to offer on the market, you shouldn't be too pricey, since this would substantially impact your sales.
Product Images
The quality of your product images is important to customers and affects their likelihood of clicking (influencing clickthrough rate) and purchasing (conversion rate) your product from search results. In turn, Amazon reviews the quality and optimization of your images.
Product Reviews
Customers are more likely to trust a brand with positive reviews. The more reviews your product has, the more trustworthy you will appear and the more likely your list visitors will be to buy. Amazon's algorithm considers the number of reviews and ratings when evaluating your performance.
When it comes to Amazon SEO, a product's ratings and reviews are the most important factors that are examined and taken into account for higher ranks. Simultaneously, they ensure that the rankings increase indirectly.
This, in turn, has an impact on conversion rates and click-through rates. The bigger the number of good evaluations, the more valuable the product. This is mirrored in other users' and purchasers' ratings, which can be useful or unhelpful depending on the consumer evaluations. Those small yellow stars, like reviews, play an important role in increasing click-through rates.
Backend Keywords
Backend keywords are now hidden from shoppers, although Amazon's A9 system routinely indexes them. As a result, they might greatly influence a product's search results. The following are crucial features to add to your backend:
You couldn't fit keywords or search queries that you couldn't fit into your title or description.
A product's typos or relevant keywords for your products.
Other synonyms that customers may search for.
Backend keywords on Amazon are tags that inform Amazon what kind of goods you have. Customers can't see these, but the A9 algorithm does, so make sure all five fields are filled out.
Select the five keywords you wish to utilize for your product listing and optimize them using Amazon backend keywords. These keywords must be related to your product while also being diverse enough to apply to many permutations of your user's search query. Keywords should be included in other sections of your listing as well, such as the description and features.
The following guidelines must also be followed while creating Amazon backend keywords:
Each keyword is limited to 50 characters.
Except for commas, avoid punctuation wherever feasible.
Include misspellings and variants in your list.
Do not use the same term again.
Brand names and product names should not be included.
Amazon Auto-Fill
The auto-fill function on Amazon is an easy and free method to get started with keyword research. Record the auto-fill recommendations Amazon produces for your keywords using the search field on the Amazon home page.
Log out of your Amazon account if you haven't already.
Open a new tab in incognito mode.
Go to the Amazon.com main page.
Do not hit search after entering your seed term in the search field.
Take note of all of Amazon's auto-completed options in the search field.
Because autofill suggestions are based on what Amazon consumers are looking for, this strategy is quite successful. You'll have a list of phrases and words that are connected to your keyword strategy. While this technique will provide you with suitable term recommendations, it will not provide you with performance indicators such as search traffic.
Amazon Keyword Research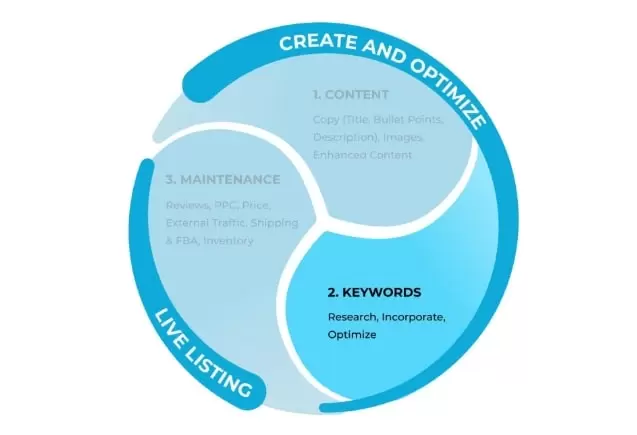 Keyword research, which comprises looking for all relevant keywords for a product, is an important aspect of Amazon SEO. All search phrases that a buyer would use to locate your goods on Amazon would be considered relevant keywords.
For example, one client would seek for an exercise ball by putting 'exercise ball' into the search area, while another might search for a '25" fitness ball.' Others may not have a specific product in mind when they begin their Amazon search: they may be looking for a product that they would use in a certain context, such as an 'office chair with good back posture' or 'office sports equipment.' An exercise ball might be the answer in this situation.
It's critical to utilize an Amazon keyword tool to find all relevant keywords because items will only appear in Amazon's search results if they contain all of the phrases that a consumer placed into the search query. If you forget to include a keyword, your goods will not appear in the search results for that term – and missing out on a sale is the equivalent of leaving money on a park bench.
The purpose of keyword research is to compile a list of all relevant keywords for a particular product. Keyword research essentially leads to more buyers seeing your goods, clicking on them and eventually buying them by including all of these keywords in the product listing language.