Last Updated on 2 months by Selen Cetin
With the increase in social media and digital media channels, one of the issues that experts attach the most importance to is a content marketing strategy. Brands that want to exist in channels such as Google, Facebook, Twitter, Instagram, Youtube, and Linkedin must first make a difference in terms of content. So, what kind of content marketing strategy should be followed in the processes to be followed in social media applications? At this stage, a Digital Marketing Agency will show you how to proceed.
In today's world, social media and internet channels are becoming increasingly important in every industry and business. Companies' most significant tool for reaching their target audience is the internet. In this perspective, everything that is done correctly allows businesses to develop, become more visible, and have a favorable image. As the impact of the content provided grew, so did the need for content marketing. One of the concerns that professionals in the area place a high value on is content marketing, which tries to use the proper tactics to impact the target audience.
What is Content Marketing Strategy?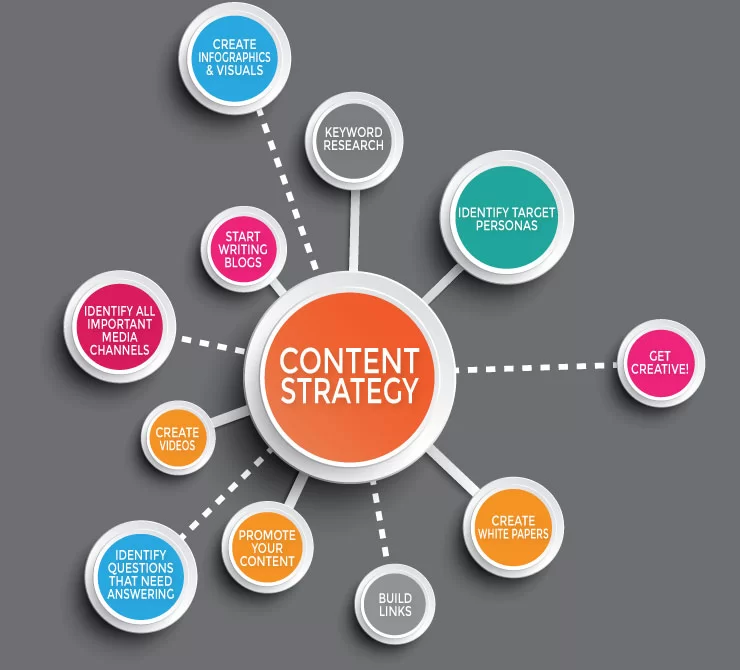 A content marketing strategy refers to the process of delivering the content provided within a certain strategy to the target audience through social media or digital media platforms. The purpose of content marketing is to mobilize the target audience, increase their buying tendencies, develop the right plan based on brand loyalty and the right keyword. Traditional marketing strategies are significantly different from content marketing. Instead of delivering what the user wants, the user is forced to request a product and it is noticed that there is a possibility to buy it later. With a well-thought-out content marketing strategy, a product that is unfamiliar to the target audience is introduced to them and persuaded to attract their attention.
As a result, the content's topic product becomes a requirement in the eyes of the target audience. Brands or organizations use all web apps to reach their target audience in content marketing. The Internet world has grown in prominence in recent years. Many enterprises have turned into a competition to be the first to enter the virtual world. However, to stand out from the competition and have a significant presence on the internet, the proper plan must be implemented. One of the most significant aspects of content marketing is meeting the demands of the relevant target audience and audiences, as well as communicating effectively.
Content marketing strategy is a strategy for developing and delivering valuable, relevant, and consistent content to reach and engage a certain audience. Information marketing is a marketing strategy that involves educating, engaging, and acquiring target consumers via the use of high-quality content. It's not just about producing content for the sake of producing content when it comes to content marketing. The primary goal of this marketing strategy is always to increase sales. Content marketing's true strength comes from giving a conversion path that potential buyers may take depending on their schedules and availability.
The dissemination of content in the desired manner is the foundation of content marketing. Content marketing is not the same as viral marketing. Product placement or sales-oriented product promotion is not part of content marketing. Content marketing strategy does not encompass promotional items or gift services delivered to customers. Content marketing cannot be fully met by any strategy that incorporates direct advertising. As a result, we can argue that anything that does not give value to the target audience does not fall under the category of content marketing. As a result, informative events, fairs, and stands set up within the fair's scope, particularly in terms of promotional items, product or service promotions employed in conventional marketing, are not content marketing approaches and should not be confused with content marketing.
Why Do Businesses Need a Content Marketing Strategy?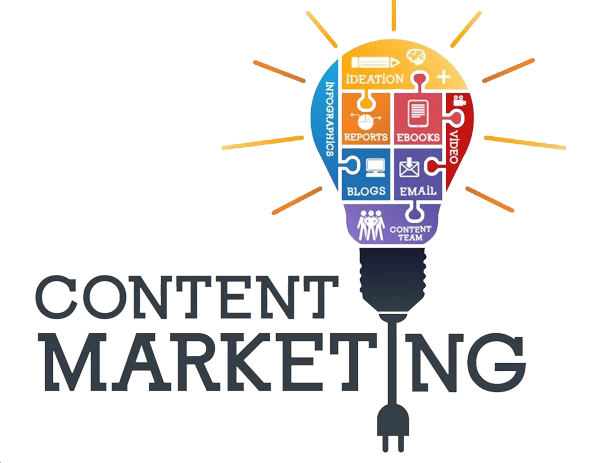 For businesses to gain loyal consumers, a content marketing strategy is critical. Customers stay with a firm if it benefits them and solves their difficulties. This condition also boosts the company's income and brand exposure. Correctly executed content marketing guarantees that the brand is known and reaches a prominent position in the search engine results. As a result, the firm takes one of the most critical steps toward achieving a respectable position.
A good content marketing strategy allows you to contact your target audience in digital or social media and build brand loyalty in the most precise way possible once you've done so. In this way, content marketing serves as the company's backbone.
The correct target audiences can be reached with the right content.
The target audience's devotion to the brand is built with the correct content.
Customers' expectations are raised as a result of prepared content, which raises brand recognition.
The target audience may be mobilized with the correct content marketing.
Today, content must naturally reach the target audience to be effective. Of course, some of your potential consumers will do an internet search for a product or service you provide, visit your website, and purchase that goods or service, but this is an uncommon occurrence. Before making a purchase, customers go through a decision-making process. They will be aware of your product or service at the start of this trip. Then they'll understand how you can assist them in solving their difficulties, why you're the best option, and, if you're lucky, they'll become your clients.
Telling a narrative is the most efficient approach to introduce your business to a potential consumer and establish credibility. It is possible to develop a link with the target audience, as well as educate and alter them, using this strategy. Producing content that is tailored to your target audience demonstrates that you care about them and aids in their conversion into consumers. At the same time, individuals begin to create opinions about your firm and trust your brand after reading your content. Customers and prospects will begin to think the same way about your brand if you offer interesting, instructional, and helpful content for them.
You can bring your website to the top of the organic search rankings as soon as you start producing relevant content that addresses the topics people are searching for. You rank better and get more traffic for your business when your content solves problems for your potential and present clients. To better serve their clients, search engines are continually changing their result presentation algorithms. As a result, to maintain exposure on search engine results pages, you should keep your content current, interesting, and relevant to your target audience. To put it another way, you should consistently provide high-quality, up-to-date information.
Creating high-quality, engaging content is at the heart of all your digital marketing activities. The conversion success you will obtain in the marketing funnel will be increased if you publish your content in several channels and in forms that are appropriate for the dynamics of each platform. For instance, let's say you want to send out an email marketing campaign to your prospective consumers. What are you going to send them? To begin, create email content that will captivate your audience and move them to the next phase in the marketing funnel. You should post this well-crafted information on your blog and even in e-bulletins that you will develop to keep your potential clients informed at regular intervals. You may transform the e-mail content you created at the start of the campaign into social shares and show it to your possible target audience with the help of performance marketing, mainly advertisements, for even greater conversion.
Where to Start a Content Marketing Strategy?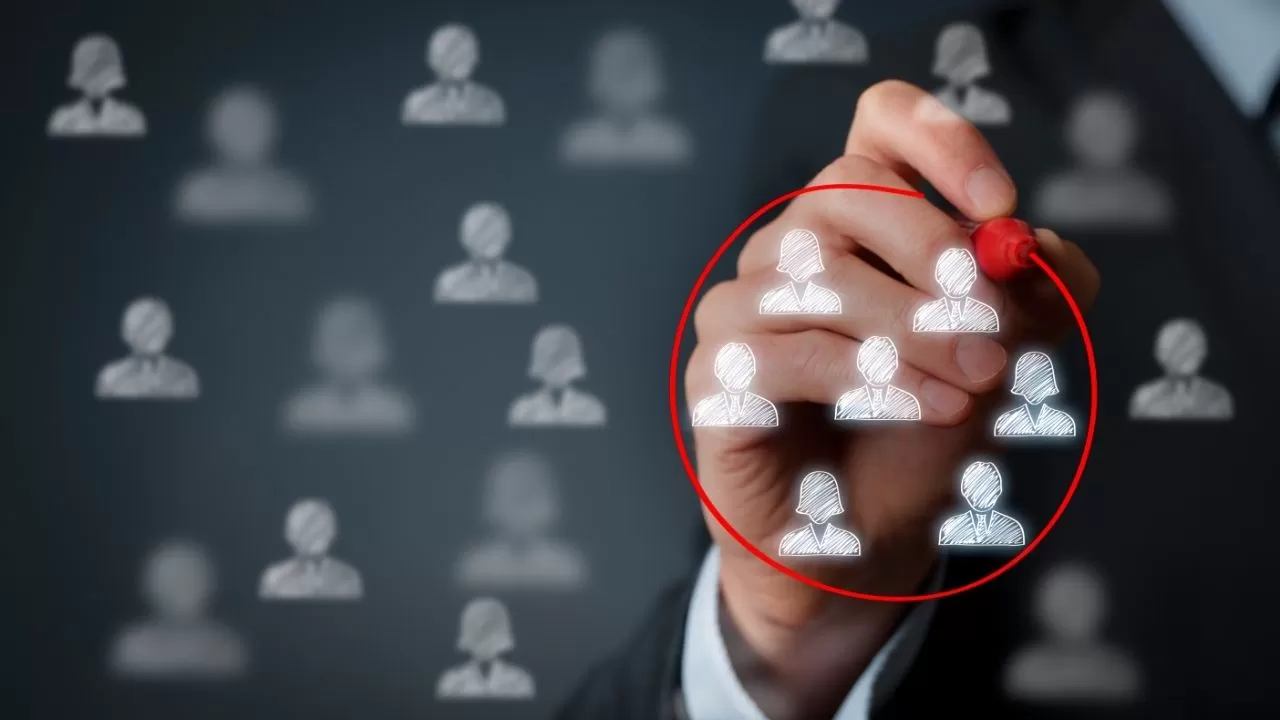 The foundation of every effective content marketing strategy is two phases:
Defining targets
Job description
These two basic features can be considered as the cornerstones of content marketing. Because they not only help you choose what type of content to create, they also help you understand what types of content to avoid by examining content initiatives from a commercial perspective.
First and foremost, the target audience for content creation with content marketing must be well-known. The heart of content marketing is identifying the target audience, defining expectations, and developing the appropriate plan. Following that, the contents must be properly constructed in light of this information. Customers' lifestyles are reflected in the usage of realistic and valuable information.
One of the first issues to consider in content marketing strategy is if there is enough content available. On your website, could you sufficiently describe the goods or services? Furthermore, were you able to reach and retain the target audience's attention? Your social media presence will be the next step following these. What is the level of activity and engagement of your brand on social media? If you are not already on social media, you should build a profile on the networks that are most appropriate for reaching your target audience. As a result, you'll have completed the basic steps in content marketing.
How to Know if You Really Need to Develop Your Content Marketing Strategy?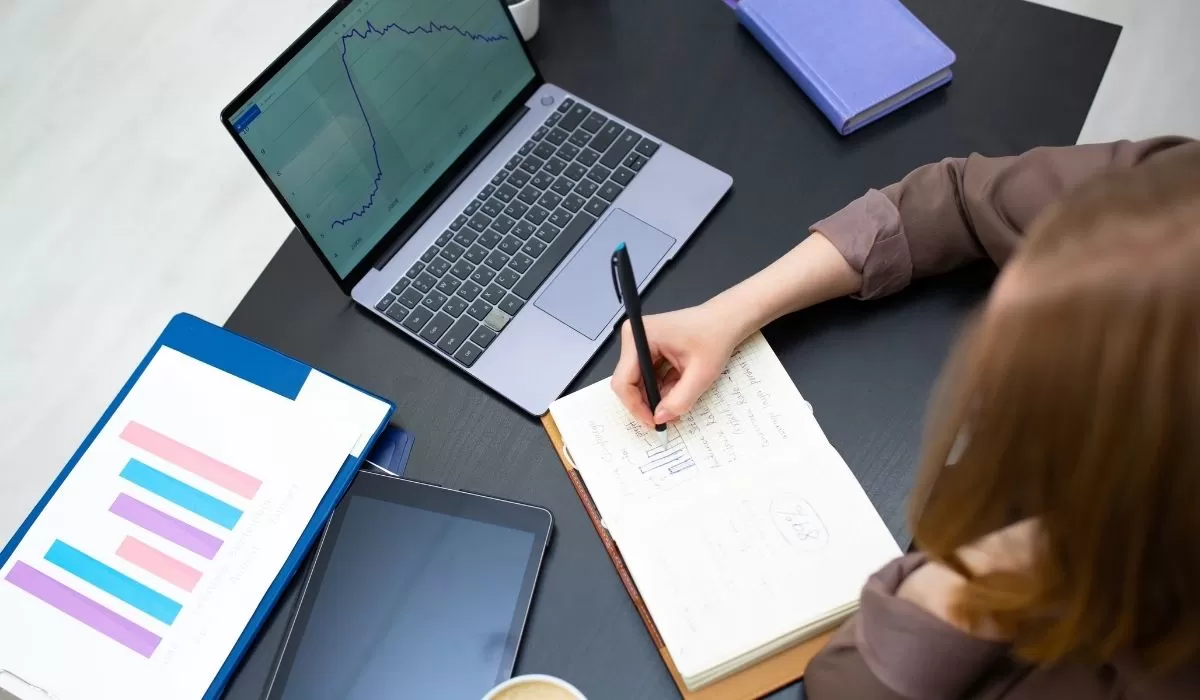 The goal of a content marketing strategy is to persuade your intended audience. Customers are regular consumers for you till you are aware of the content you are creating. They become prospective clients rather than mere users once they become aware of the content. You must now be conscious that while making a buy, clients are more inquisitive, thorough, and picky. Customers want you to treat them with respect and pay attention to them. They will enjoy it if you provide content that is unique and effective for them, and their faith in you will grow.
The subject of how we can link customers to ourselves is currently occupying the minds of all companies. Brands that can form an emotional link with their target audience, influence them, and remind them of themselves by not abandoning them after the purchase have a high success rate. You've accomplished your aim in content marketing if you can establish a connection with your consumers through the content you've developed and work to maintain that relationship.
A content marketing strategy will benefit the vast majority of businesses. You may wonder if your potential customers are struggling with challenges or goals. If your answer is yes, you will need to renew your content marketing strategy.
Let's say you are selling a product and you want to increase the number of people who buy it. Instead of spending money on direct advertising, write articles that will reach your target audience. The idea is to provide free assistance to your target audience. Potential buyers will find your website thanks to these articles. They will return to your page frequently if they enjoy your content. Because people follow you regularly, you will be the first to spring to mind when they need the things you provide, putting you one step ahead of your competitors.
Why Creating a Content Marketing Strategy is So Important to Get More Conversions?
Content marketing strategy is vital because it helps you create trust, develop connections, enhance conversions, and generate leads by answering your audience's queries. Customers demand high-quality, consistent content from companies. Because it allows you to engage with and educate your leads and consumers, content marketing aids conversions. You are not only attempting to establish trust and connections, but you are also encouraging conversions. Make sure to add a clear call to action to your content to increase conversions.
Consumers are only ready to convert when they are ready. As a result, having a content marketing strategy guarantees that you are present when a potential consumer decides to purchase your product. Here are some of the things you'll learn to include in your content as a result of a well-thought-out strategy:
What keywords to use
What language or voice to use in your content
When you will talk about your product
How to get accurate results
Keep in mind that your objective isn't merely to get people to read your content. By taking the following step, you want them to become a possible consumer for your items. To be able to achieve this, you must demonstrate that you are knowledgeable and authoritative in your subject.
How to Create a Content Marketing Strategy That Converts: A Step-By-Step Guide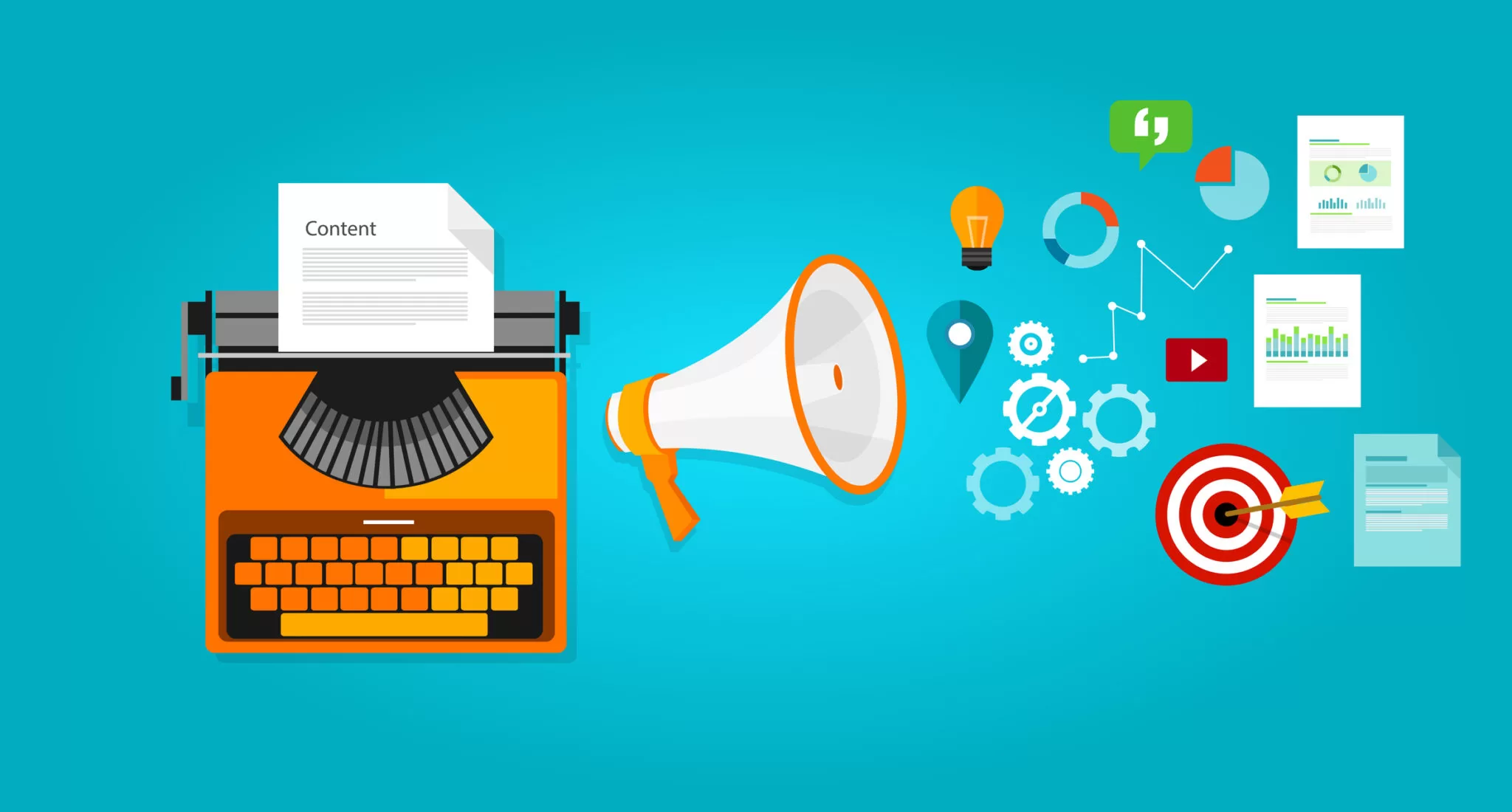 A solid plan is required for an effective content marketing strategy. Content marketing requires that content created for a specific target group be provided directly to the customer via a variety of channels. The goal is to grab the potential customer's attention and drive them to your brand. The process may be summarized as follows: deciding on the content, scheduling it, sharing it, and using additional techniques to elicit involvement. There are certain guidelines to follow here.
Step 1: Research Target Keywords
Many marketers are still unaware of the significance of keywords. Even when typing anything into Google, you're bound to utilize keywords. As a result, the first step in developing a marketing plan is to choose which keywords you want to target. Using a variety of tools, you may discover the keywords your target audience is looking for. When conducting keyword research, you have the option of selecting both competitive and non-competitive keywords, those with a significant volume of searches. It's as simple as switching to lengthier versions. You can more easily reach your target audience if you choose a long-tail keyword.
Let's say you sell pants. The keyword 'pants' would not be a good option in this scenario as it appeals to a large number of people. Instead, choosing a more specific phrase like 'mom jeans' can narrow your target audience and increase your chances of reaching your target demographic.
Step 2: Find Related Keywords
Don't restrict yourself to just one term when developing a marketing plan. To assist search engines in better comprehending your content, look for other keywords that are related to your content and target audience. Search engines like Google must process a large amount of data and extract content from search results based on this parsing. As a result, provide search engines as many keywords regarding your content as feasible to get in front of your target audience.
Step 3: Design a Spreadsheet For Each Topic
Make ready-to-use templates that you may utilize to create content. By using these templates, you will avoid having to re-prepare your content every time. Keywords, related keywords, and whatever other information you need to know before beginning content creation should be included in these templates. You can share these templates with your team when you've finished them and obtain their feedback. You'll have a better-ordered template this way. This step will come in handy if you want your templates to seem nice and complete.
Step 4: Outline the Content You Will Create
When it comes to content creation, outlining may help you organize your thoughts and structure your post for optimum impact on both SEO and viewers. Before you begin writing the content, you must also pick which sub-topics you want to address and prevent losing your thoughts.
Step 5: Create a Draft of Your Content
Every piece of content begins as a draft. Microsoft Office, Google Docs, or any other writing application that allows you to draft can be used. To generate drafts, you may use WordPress or other similar systems. Wait for a day or two after you've finished your draft before editing it. If you don't want to wait, send your manuscript to an editor who can spot mistakes and detect logical and typographical flaws.
Step 6: Design a Publication and Promotion Schedule
It's vital to select how frequently you want to publish your content, but consistency is more important than frequency. Establish a system for planning the calendar that you can stick to. If you publish fresh content every Monday, for example, your visitors will visit your page and read the most recent content on Monday because they know new stuff is coming. You may increase the frequency with which you upload content to increase the number of people who visit your page. Make an effort to post your content regularly. It's a common misperception that it's acceptable to miss a few occasions. It won't be an issue for you, but consistency is crucial in marketing.
Step 7: Conduct Influencer Outreach
When you reference well-known persons or companies in your content, reach out to them and ask them to share it. Many people will say no, but it's worth a shot. The more individuals with whom you communicate, the more likely you are to receive shares. You may also reach out to folks who are interested in your content and have a large following.
Influencers can help you reach a huge audience with your content. As a result, use every opportunity to get your content in front of your target audience. It's not a terrible idea to ask influencers for aid, but don't go overboard by nagging them. Your major objective should be to form relationships with people and seek their assistance. Also, inquire about what you may offer in exchange for sharing. It's more appealing to reciprocate the favor.
Step 8: Set Aside Time for Internal Linking
Internal linking improves your content's search engine ranking and maintains visitors to your website. Nobody wants users to depart after reading one of the page's contents. Instead, it encourages people to read more and stay on the page. As a result, if you're not utilizing internal links in your articles, go back and add links to your previous ones.
Using various plugins or tools, you may obtain internal link suggestions. This will ensure that you don't forget to include internal connections. However, don't just include an internal link for the sake of including one. The initial aim, as with the marketing approach, should be quality. 'Click here,' for instance. Instead of using useless phrases like this, position the internal link you'll utilize in the content above the important keywords.
Developing a Content Marketing Strategy: Checklist
You may begin developing your marketing plan now that you understand all of the processes. Using a checklist to guide you through this procedure will make it easier and more efficient. To get you started, here's an example of a content marketing strategy checklist:
Keyword Research: Make sure you have a complete list of keywords linked to your products or services when conducting keyword research. To avoid running out of content, keep this list up to date by adding new terms.
Content Goals: What are you hoping to achieve by producing content? Each piece of content may be used for a variety of reasons. Some companies strive for lead conversion, while others strive for subject superiority, or producing content on every topic. As a result, consider your objectives carefully and act accordingly.
Content-Length: Do you want your postings to be short or long? Long content normally ranks higher since search engines perceive it to be more complete, but if you don't have a topic for which you can write at least 5,000 words, keep your post brief.
Style Guide: Create a style guide to help you design your content. In this guidance, include elements such as term spelling, capitalization, title usage, and in-article picture usage.
Non-Textual Stuff: In addition to text, include non-textual content such as videos, images, and interactive content on your page. You may also use these assets in your articles to draw attention to them.
Writing and Editing: Develop a moderation mechanism to ensure that good content is always produced. You have the option of delegating this audit to one of your workers or performing it yourself.
Target Audience: Any content you generate should appeal to at least a portion of your target market. Your content will suffer if you share stuff that will annoy your target audience.
Promotion: Decide how you'll advertise your stuff. Email marketing, social media sharing, influencer sharing, and other methods of promotion are all viable options. It can cover a wide range of topics, such as determining what works best for you and your content.
Measuring Your Content Marketing
You must know your content strategy as well as content statistics. While your soft analytics track user interactions, returns, and brand awareness, your hard metrics track sales and user statistics. Create a document that will allow you to keep track of everything over time – this will come in handy when reviewing the efficacy of various content marketing activities over time. It enables you to get knowledge from your past experiences. It will be sufficient to generate a single excel page to do this. What you should measure is determined by the content's goals. You may quantify the overall success of your job by assigning a limited value to diverse activities that do not immediately create income (for example, social interactions, e-mail registrations, and so on). Remember to create goals and figure out what the ideal scores are for each statistic.
Content marketing strategy is a process that takes a long time to complete. Expect little modifications with the first few pieces of content you write. It takes time to build a dependable source that embodies your brand's values and is of excellent quality. However, being adaptable to changes and acting by the performance of your content is also beneficial. If a piece of content isn't getting you the results you want, don't be hesitant to shift your perspective and try something different. In such circumstances, experiment with different 'call to action' options, test the effectiveness of different headlines, and even change your graphics. Is the information too thick and difficult to follow? Is the number of photos sufficient? You should ask yourself these types of questions regarding your content frequently.
Figuring Out Who Should Lead Your Content Marketing
Manpower is required for content marketing strategy. As a result, the first stage is to choose who will be in charge of the procedure. It's virtually hard to find someone that fits the personality of the complete team, and the size of your firm, marketing staff, and budget all play a role. However, given that these three factors are linked, a framework for how other content marketing organizations operate may be developed. This way, you'll be able to recruit the ideal person and place these various departments inside your firm correctly. If you own a sole proprietorship or run a marketing company with just one person, your obligations should be as follows:
Prepare content – written and oral, long and short (a blog post for all users and so on)
Optimizing content on SEO fundamentals
Social media management
At this point, the combined efforts of one or two content marketers — content development, SEO, and social media management – provide results that are nearly identical to those of a single person. It's tough to divide the tasks of two distinct workers, even if you recruit two different persons for the content marketing strategy process. Both staff must contribute to the three responsibilities listed above, and the content marketing process should be split between them.
When your team expands, the following division of labor may be appropriate:
Two employees for blog content
One employee for long/premium content
One employee for SEO
One employee for design
In a company this size, there is normally a marketing manager to whom all of these people report. At this time, a team of five should be in charge of daily tasks while the marketing manager oversees the content marketing process. In the event of a marketing team of about 20 individuals, your content marketing team will be staffed by personnel who perform the same functions – bloggers, long-form content writers, SEO specialists, and designers – but with double the number of people. As the blogger, you should allocate three team members and two to each other roles at this time. It could be a good idea to hire one of the bloggers as an editor. However, if you want to make your work easier, you can manage the process more easily by working with a content marketing agency.
Choosing the Team to Work for Content Marketing
To get started, consider the following fundamental job descriptions, as well as the knowledge and abilities that an ideal applicant should possess. Your requirements may differ. Team members who generate long-form content, for example, are likely to have coding experience or knowledge in several disciplines. Alternatively, the titles you require may alter, and the content producers you want may be content strategists' or social media managers who are true experts in this field. As a result, you are free to make adjustments as you see fit.
Blogger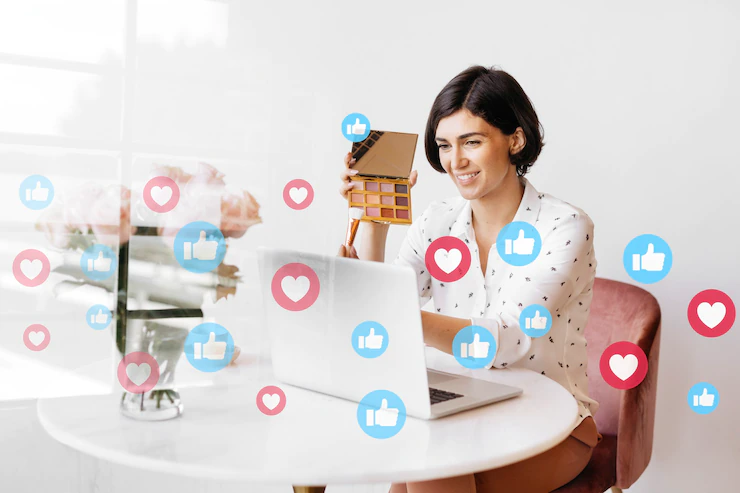 Bloggers are individuals who create unique and engaging content on websites. Bloggers research a variety of themes and use a variety of tactics and approaches to appeal to the target audience. Other tools are used to promote social media, email marketing, and blog entries in particular. To reach the target audience, it creates engaging and easy-to-understand content. It is vital to grasp technology to become a blogger.
To be successful, a blogger must publish engaging content and grow their readership regularly. Must be able to write well and develop unique content. One of the characteristics of a blogger is their ability to be analytical.
1.1 Responsibilities
The responsibilities of bloggers, also called bloggers, are as follows:
Bloggers, also known as bloggers, have the following responsibilities: to have experience with a particular subject and to convey that experience to the reader through the use of visuals; to have experience with a particular subject and to convey that experience to the reader through the use of visuals; to have experience with a particular subject and to convey that experience to the reader through the use of visual
With a diverse range of interests, including the books he reads, the locations he sees, the food he consumes, and the items he uses,
On their blogs, they provide articles and images.
While writing, pay attention to spelling standards, punctuation marks, and the language utilized.
Choosing the appropriate tags and names to ensure that the articles are sent to the appropriate audiences
Using social media accounts (Twitter, Facebook, Instagram, Google Plus, Pinterest, and so on) to spread the word about the content they write.
1.2 Requirements
Before working with a blogger, you must ensure that they meet the following requirements:
Curiosity and sensitivity to the industry and your company's purpose
Excellent writing and editing abilities, as well as the capacity to adapt to the style, quality, and thinking of various forms of content in your company
Analytical savvy and a desire to use data in the optimization and growth of blog marketing methods and techniques
Working alone and managing projects with a variety of dynamics requires organizational abilities.
2-3 years of marketing and content creation experience
Long-Form Content Creator
At this stage, you should seek out a competent and prolific content producer who can develop and publish project and blog content regularly, increasing your company's digital footprint, awareness, and client base. This job necessitates a high level of inventiveness, attention to detail, and project management abilities.
2.1 Responsibilities
The responsibilities of the long-form content producer are as follows:
Creating 1-2 free pieces of content each month (ebooks, white papers, data visuals, manuals, etc.) to ensure customer, follower, and awareness retention.
Attract site visitors by delivering blog content regularly via search, social media, and email, as well as via the assistance of other initiatives.
To raise the number of subscribers by generating helpful and relevant information for their requirements regularly.
To create content that is appropriate for both interest partners and the target audience; Working with designers, product marketers, and salespeople, as well as outside agents and industry experts
It takes time and effort to persuade others to believe in your beliefs. Other workers build on the work you do every day in this role, which is at the heart of the marketing team.
2.2 Requirements
Before working with the long-form content generator, you should pay attention to the following requirements:
A bachelor's degree or comparable work experience is required
Previous expertise in content creation, particularly for the internet, as well as knowledge of various social media platforms (blog, SlideShare, Facebook, Twitter, etc.)
Expansion of a user base, either online or offline, in the past
A writer who produces high-quality, innovative content must also be process-oriented. Must be able to think in several dimensions and work with facts to make decisions
Social Media Manager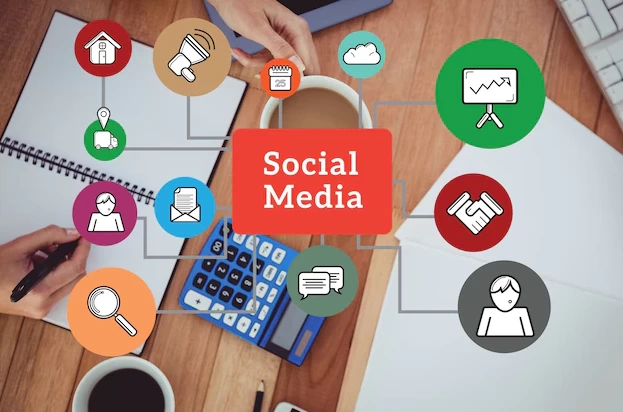 The person in charge of the company's social media accounts is known as the social media manager. It manages all aspects of the content and picture preparation and publication process in connection to social media, including planning and organization.
3.1 Responsibilities
The following are the responsibilities of a Social Media Manager, who can operate individually or as part of an institution:
Taking care of the company's social media profiles
To assist in the creation of innovative content for the company's social media accounts
Paying close attention to how well the company's social media efforts are being used
By monitoring, assessing, and reporting the number of events on social media, we can ensure that this data is used in the process of developing new events
By digesting all of the data acquired, developing solution-oriented techniques that will boost the efficiency of subsequent initiatives
To optimize the operation of the company's social media accounts, analyze the activity of rivals and create new events by trends
By understanding how to operate all social media platforms, you may assist in the use of technologies that will benefit the organization. Developing innovative techniques through social media event planning
3.2 Requirements
Before working with a social media manager, you should consider the following requirements:
A bachelor's degree or comparable work experience is required
Active and flexible social media user with a thorough understanding of all social media platforms and best practices
Excellent communication and creative thinking abilities, as well as the capacity to make decisions based on both evidence and intuition
SEO Specialist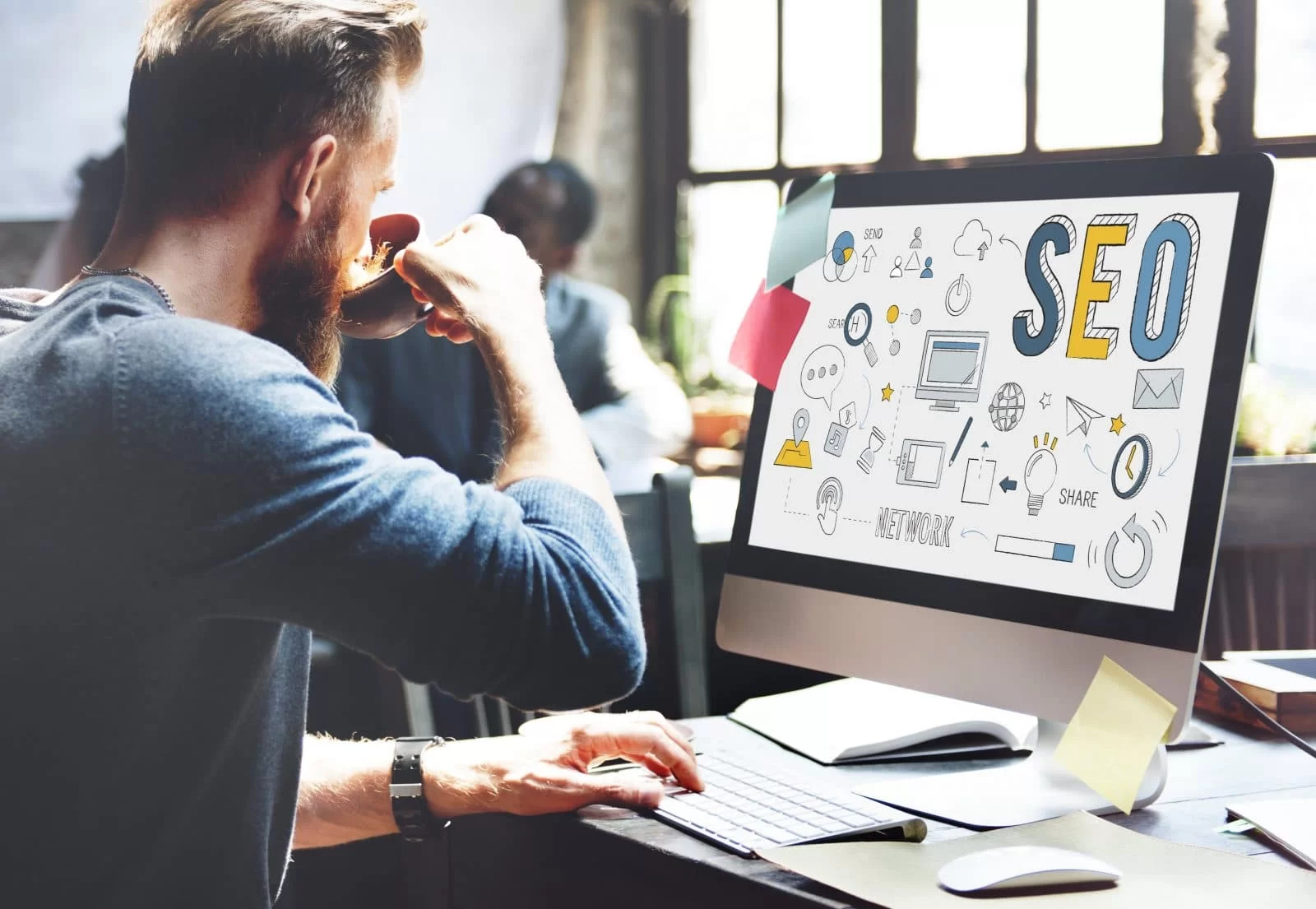 Someone who assists search engines is known as an SEO specialist. It examines, reports on, and assists in the implementation of strategies to make websites compatible with all search engines, particularly Google. As a consequence, websites achieve greater rankings in search engines, resulting in more visitors. A Search Engine Optimization Specialist develops plans, procedures, and tactics for a website to improve the number of visitors and appear in the top search engine results.
4.1 Responsibilities
An SEO specialist is responsible for the following tasks:
To guarantee that the site is accessible, followed, and visitors engage more, software packages such as HTML, CSS, and JavaScript are used
Assisting the development team in ensuring that SEO techniques are enabled in freshly created code
collaborating with the editor and marketing team to include SEO into content production and programming
Pay-per-click campaigns are used to boost revenue through sponsored web advertising.
Investigating and evaluating the advertising ties of competitors
Customer website performance is being monitored, and ideas for improvement are being made
Checking search phrases, rankings, and analysis regularly
To convert visitors into more active users and increase website speed, apply user experience (UX) and conversion rate optimization approaches
Content marketing strategy tactics are being developed and integrated
To maintain the updates up to date, you must adhere to the search engines' algorithms
4.2 Requirements
An SEO expert must meet the following requirements:
A bachelor's degree or comparable work experience is required.
Complete understanding of the elements that influence organic rankings and optimization, as well as algorithm changes
Appropriate knowledge of site analytics and keyword tools
Excellent communication abilities, both verbally and in writing
Designer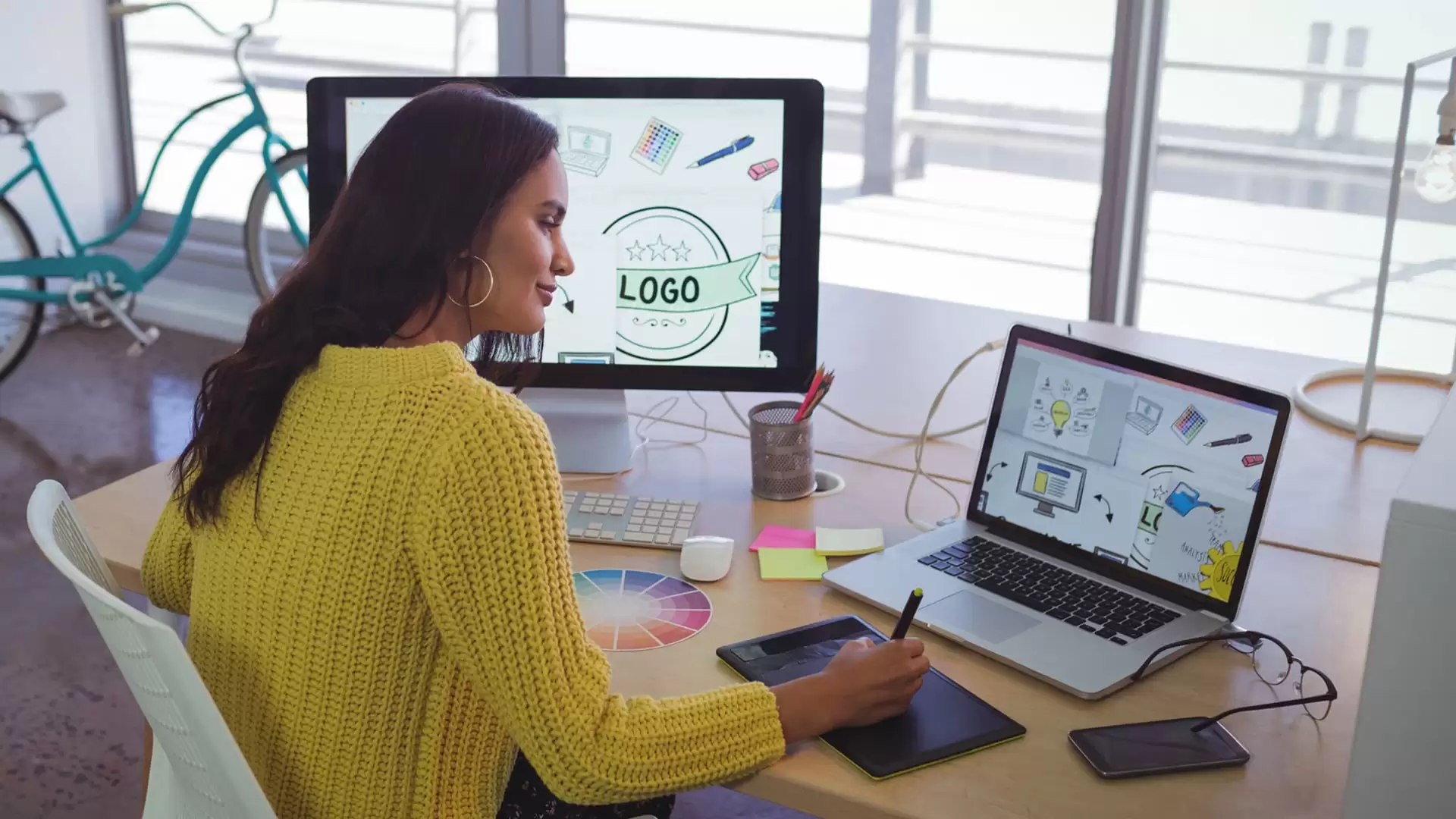 A designer is someone who can design in at least one of the domains connected to applied design while adhering to the basic design principles. The designer is in charge of developing and managing the company's marketing tactics and goods, as well as content that supports other marketing goals. This individual should be able to invigorate the brand and assure its consistency across all touchpoints, from theory to practice.
5.1 Responsibilities
The following are the tasks of a designer:
Professional designers have a lot of creativity and drive. As a result, they may create designs that push the boundaries of their creativity.
Many design applications, such as Photoshop, Illustrator, Indesign, and 3dmax, are available to designers.
A designer adds color to its designs by attentively monitoring new developments.
Website front-end designs, such as digital or printed design processes, may manage a wide range of printed products, including corporate identity, catalogs, brochures, social media post designs, and advertising graphics.
A designer collaborates with several departments or branches.
Moments of joy, always powerful in communication, and a specialist in receiving and transmitting signals.
Can successfully handle time.
A designer is meticulous, exact, and cautious.
5.2 Requirements
If you want to work with a designer, he or she must meet the following requirements:
A bachelor's degree or comparable work experience is required.
Worked as an in-house designer for a marketing firm in the past (You must request work samples to apply for this position).
Design experience for mobile/tablet systems as well as desktop platforms.
Adobe Creative Suite and comparable applications expertise (HTML, CSS, and JavaScript knowledge should be preferred.)